National Realty Company- Our History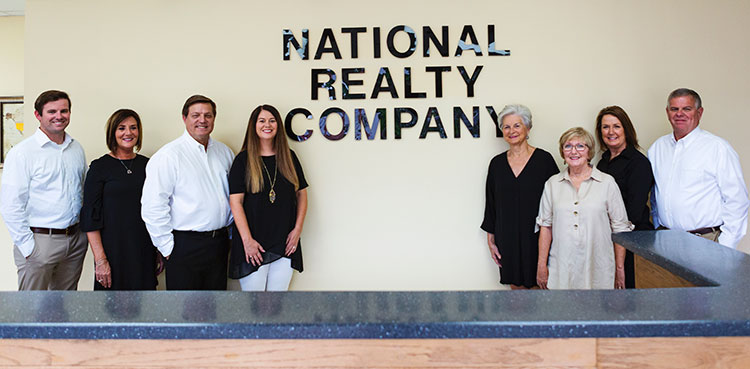 National Realty Company is a fourth generation, family-owned real estate agency located in Cordele, GA, serving the Crisp County and surrounding areas, including Lake Blackshear. National Realty Company is the oldest real estate brokerage firm in Crisp County with over 70 years of experience in Residential, Commercial, Industrial and Agricultural listing, sales, and construction.
In the 1940s, Lee Ivey started National Realty Company after years as a businessman in the building supply business. A few years later, his wife, Oma Ivey, became licensed and operated the business.
In 1973, their daughter, Miriam Hamilton, and her husband, Jack Hamilton, Sr., became full time Associates in sales and appraisals. In 1979, Jack Hamilton, Jr. became the 3rd generation licensed realtor for National Realty Company. In 1982, he became an associate broker. Jack, Jr. then became the company's principal broker with his father's retirement in1986. Jack, Jr. began residential construction and built many homes in Crisp County. His son, Heath Hamilton, became a licensed real estate agent in 2009 and associate broker in 2015, becoming the 4th generation licensed realtor for National Realty Company.
National Realty Company is affiliated with the Crisp Area Board of Realtors, Crisp Area Co-Brokerage Agency, Georgia Association of Realtors, and National Association of Realtors. Although we are a non-franchised real estate firm, we have worked with America's largest national executive relocation companies, represented HUD, Freddie Mac, Fannie Mae and VA in various real estate transactions and represented various asset management companies as a listing brokerage. We can assure you prompt, professional assistance for your real estate needs in the Crisp County and surrounding areas.
Our dedication is to show concern to our client, demonstrate a knowledge of our product, fulfill our commitment to service, and build public confidence in our company. We are the friendly, professional real estate "FAMILY" that you deserve when buying, building or selling a home, investment property, or land.